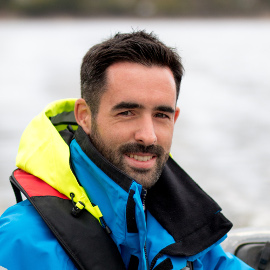 Simon Rohou
32 y.o., Brest, France
Passionate about underwater robotics, I defended a Franco-British PhD thesis about localization methods for underwater robots with set-membership approaches.
See more.

Mobile robotics motivates the study of new methods to deal with dynamical systems using a constraint programming approach. I performed a postdoctoral research on this topic at IMT Atlantique/LS2N (Nantes, France).

I am currently an associate professor in Robotics at ENSTA Bretagne (Brest, France) and member of the Robex team in the research laboratory Lab-STICC.



Since 2020, I am in charge of the Marine working group of the French national Research Group in Robotics (GdR) established by the CNRS. See more.
Links: GoogleScholar, ResearchGate, HAL, arXiv, GitHub, YouTube, ENSTA Bretagne