2017, Monday 11th of December
Thesis defence and satellite seminars
Location: Brest, ENSTA Bretagne.
10H00, Amphi 3 — Simon Rohou's PhD thesis defence
Reliable robot localization: a constraint programming approach over dynamical systems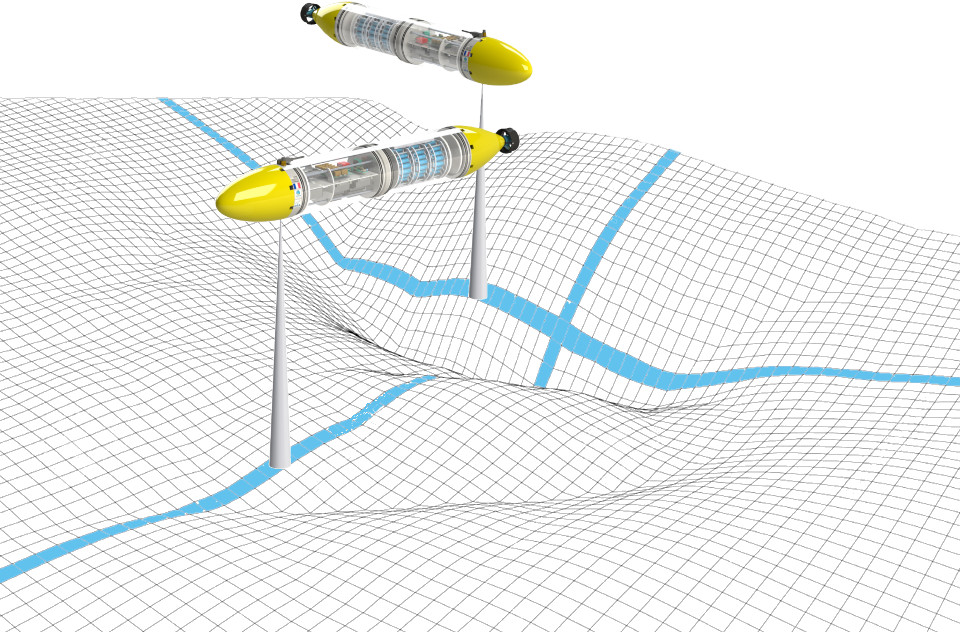 The localization of underwater robots remains a challenging issue. Usual sensors, such as Global Navigation Satellite System (GNSS) receivers, cannot be used under the surface and other inertial systems suffer from a strong integration drift. On top of that, the seabed is generally uniform and unstructured, making it difficult to apply usual Simultaneous Localization and Mapping (SLAM) methods to perform a localization.

Hence, innovative approaches have to be explored. The presented method can be characterized as a raw-data SLAM approach, but we propose a temporal resolution — which differs from usual methods — by considering time as a standard variable to be estimated. This concept raises new opportunities for state estimation, under-exploited so far. However, such temporal resolution is not straightforward and requires a set of theoretical tools in order to achieve the main purpose of localization.

This thesis is thus not only a contribution in the field of mobile robotics, it also offers new perspectives in the areas of constraint programming and set-membership approaches. We provide a reliable contractor programming framework in order to build solvers for dynamical systems. This set of tools is illustrated along this work with realistic robotics applications.

Keywords: mobile robotics, dynamical systems, constraint programming, interval analysis, localisation, SLAM, AUVs
PhD project
Manuscript
Jury
14H30, Amphi 2 — Satellite seminars
The second part of the day is dedicated to scientific talks related to the thesis. The following presentations are accessible to a wide audience.